Since last season I have racked up more than five hundred and fifty hours of participation in cyclocross training and competitions. This includes one hundred fifty hours during the present season. Over this period, my team and I have tested twenty-four sets of pedals from various manufacturers.
In order to bring you the results shown below, we have spent a lot of money on selecting and testing the best pedals for cyclocross. If anything, our research has shown us that it is almost impossible to choose one particular pair of pedals as the best, because each pair has its own, unique pros and cons. What you will find below is our list of the top seven pedal models for cyclocross.
Shimano SPD-M540
Best SPD Cyclocross Pedals for the Money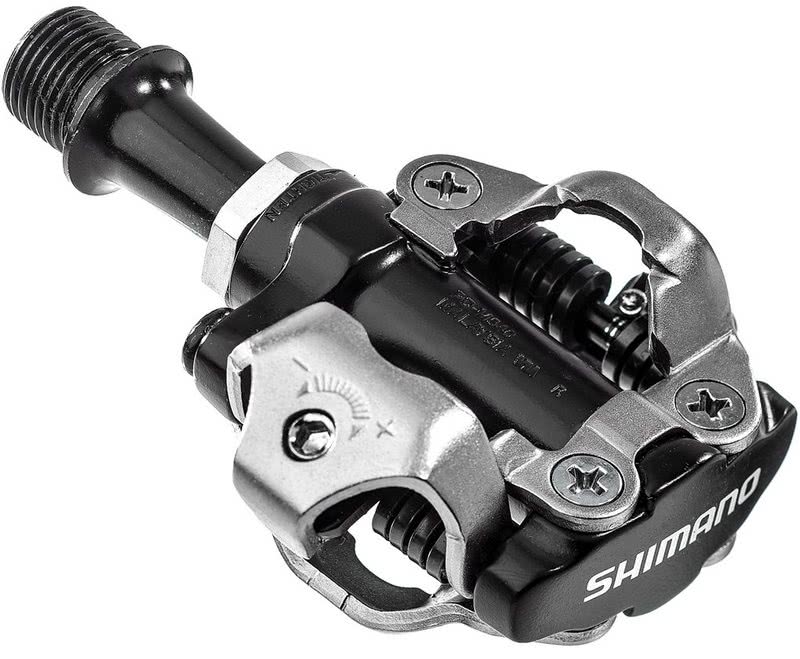 When it comes to durability and reliability, Shimano pedals set the standard. For many who are just starting out in cyclocross, Shimano's SPD- PD-M540 is the mountain bike pedal of choice. With a sturdy clip between the pedal and a hard-wearing metal cleat, as well as a design that allows mud to pass through the body of the pedal, the Shimano SPD pedal is an excellent option for cyclocross newcomers.

These pedals are more durable than most because of the quality of their bearings and seals. There is also the reassuring 'click' that lets you know when you are clipped in.

If you are not happy with the pedals you are using at the moment, then Shimano SPD might be the best option for you, but there is no guarantee that you will suddenly be able to clip in without a hitch every time.
These are the most widely-used pedals. They can be used in cyclocross, and many do use them. They are best used by those just starting out. The primary drawback of these pedals is in the limits of their mud-shedding capabilities. Compared with the other pedals listed below, Shimano SPD did not cope with mud quite as well.
Our Verdict
These pedals are very durable, and you will be able to use them for up to five, or even seven thousand kilometers before requiring maintenance, but they are a little heavy, and in situations where extreme mud-shedding is desirable, these pedals fall a little short. Most European cyclists use Shimano. For me personally, I like having SPD on my mountain bike but do not like them for cross-cycling. That said, you might find that they are just what you are looking for.
PROS
Long term reliability
The best price/quality ratio
CONS
Prone to packing with mud/gunk
Not much "float" (side to side movement)
Shimano XT PD-M8000
Best Trail Pedals for CX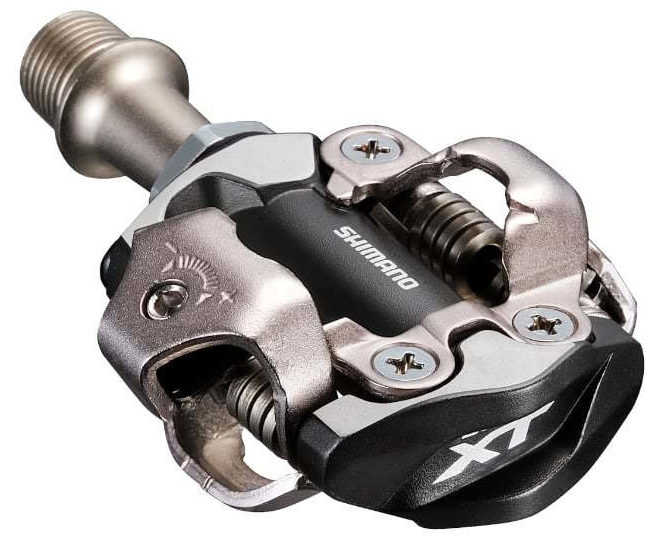 I use the 'XT' M8000 pedals on my cx bike, and I can feel very little difference between them and the 'trail' (M8020) pedals I use on my mountain bike. I don't really see much need for the trail pedals with the cx bike because the extra 'platform' space on them is wasted.

The XT PD M8000 pedals are well-suited to cyclocross. The primary differences between them and the SPD520 were that they were lighter, had a nicer finish, and the bearings seemed to spin more smoothly.
If you are into CX races, then I can recommend the XT PD M8000 pedals. Like all Shimano pedals, these use cup-and-cone bearings, which are extremely serviceable and durable. Shimano's SPD pedals, without exception, have a fantastic service life.
PROS
Very durable
Reasonably easy to clip in/out
CONS
Time ATAC XC 4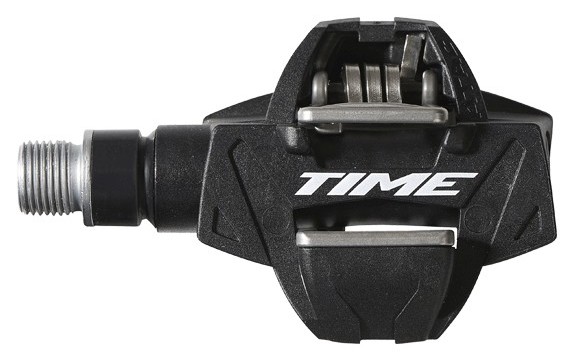 Choosing the right pedal for you depends very much on where you live and what the cross courses there are like. In sunny, warm places, like California for instance, the courses consist mostly of grass and dry, packed dirt. Under conditions like those, which pedals you use is really a personal choice. But in a place like Seattle, where the weather is just a little bit different, I found that Shimano SPDs didn't work as well as Times ATAC in muddy conditions. In cyclocross racing, this is a very important consideration.

Older versions of the Time ATAC, such as The Aliums or ROC ATACs, are a little wide as pedals go. For this reason, I wouldn't recommend them for cyclocross races.

That said, the Time ATAC XC 4 is a pedal I would highly recommend. Don't waste your time with budget models of the Time ATAC. The more expensive models, such as the XC2 in question, are highly durable. They are known to be effective when it comes to mud-shedding and, in addition to being easy to clip into, I found that they provided a secure footing.
Even though the consensus seems to be that the older, round retention bar design is superior to the current square bar design, I prefer the newer design.

While these pedals feel good when you are riding, I did notice that the spikes wore down relatively quickly. There was also some play in the bearings.
PROS
Similar to SPD, but slightly better mud clearing.
And probably the best float.
CONS
Require frequent replacement of the pedal spikes
Slight backlash
CrankBrothers Eggbeater 3
Best clipless CX Pedals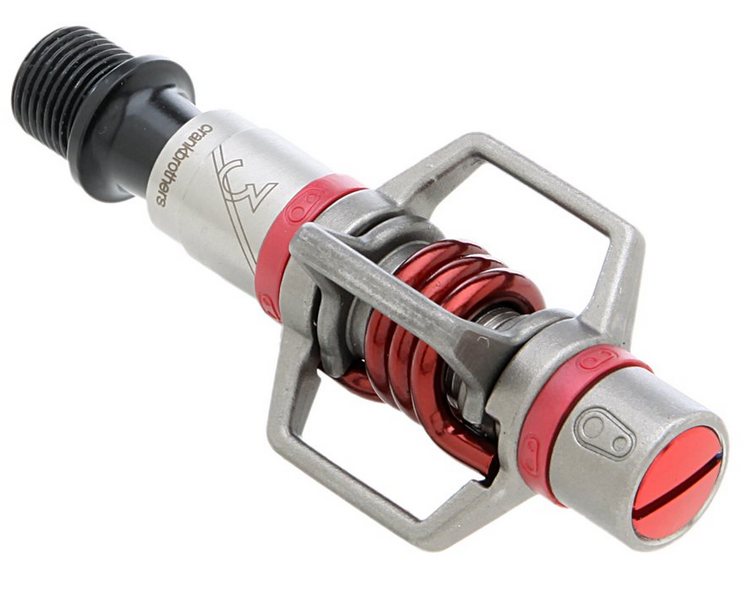 Compared to the Shimano pedals mentioned above, the Crank Brothers Eggbeater 3 has a more attractive design. In addition to this, the way it clips in is much nicer. The difference is quite remarkable: clipping into the Crank Bros Eggbeater 3 is smooth and quiet, while when one clips into the Shimano pedal, it sounds like something that has hit the ground after being dropped from the top of a high-rise building. I was also pleased with how much play there is for the foot on the horizontal plane.

Cranks perform well when it comes to mud-shedding, and they can be as durable as any other pedal if you are careful to clean and lubricate them regularly. I've been a regular user of Cranks, Shimano, and Frogs, but Frogs don't have a good reputation as off-road pedals and are not suitable for CX.

One can be relatively well-assured that Crank Brothers pedals are going to work well, given that the majority of American pro CX racers and thousands of amateur racers use them.

While they do need a little more maintenance than other pedals, they can be rebuilt easily with a low-cost rebuild kit. A friend of mine who works in a bike shop has told me that he needs to rebuild them at least once a season in order to keep them operating at optimum capacity. The Crank Brothers Eggbeater 3 pedals are lightweight, require no tension adjustment, are great at mud-shedding and have a right, secure upstroke. In addition to this, they are wonderfully easy to clip out of.
Having a platform is a good thing if you pre-unclip and rest your arch on the pedal during dismounts, but I've been pre-unclipping at high speed on the non-platform Crank Bros Eggbeaters ever since they were first introduced. It is, however, advisable to add some material to your shoe arch.
Taking this advice has led to a significant decrease in my step-off distance from the barrier and a substantial increase in my dismount speed.
In the past, the primary downside to Crank Brothers pedals have had to do with their longevity. Previously, one of the main criticisms of these pedals was that the bearings, particularly in cheaper models, did not perform well over time. More recent versions of the Egg Beaters have successfully addressed these issues. I would like to point out that some of the criticism may have been a result of personal riding styles because I have not personally experienced any of the problems mentioned above.
Many cyclocross riders agree that one of the primary advantages of the Eggbeater pedals is the four-sided entry which is so convenient for quick lock-ins. In cyclocross racing, this is especially important. Sometimes a four-sided entry can give one small advantage over other riders.
For me, their mud-shedding capacity was the most excellent feature. If you plan to do any riding in swamps, forests or places with clay soil, it would be advisable to use any of the Crank Brothers models.
What I like is that I can still use them with flat shoes when I am just getting around town. One should be able to find replacements for the Eggbeater cleats in most local bike shops
PROS
Easiest to clip in/out with four-sided entree,
Best in mud
CONS
Need maintenance at least once a season.
CrankBrothers Candy 3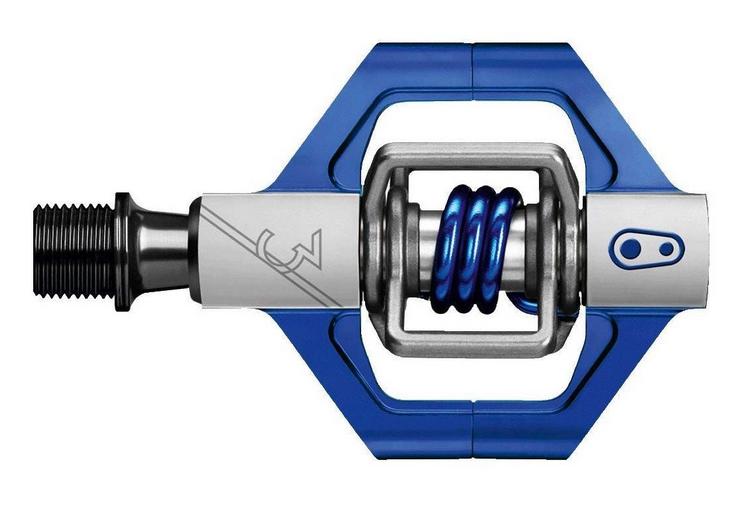 The Crank Brothers Candy 3 pedals are just like the Egg Beaters, but with a little bit of platform around the 'egg beater,' which results in their being dual-sided. These pedals are certainly an option to consider for cyclocross, but they do not perform as well in mud as the Eggbeaters.

I found it difficult to make fast reclips with the Candy pedals because the body tended to flip a lot. The retention bars are somewhat obscured by the platform. Eggs were much more comfortable to reclip quickly.
The Candy and the Eggbeater use the same cleat, and the road cleats (mounted on road shoes) work perfectly well with the Candy, but you may have some issues using MTB shoes with the Candy because the platform can hinder correct seating of the cleat. It is recommended that you shave off some of the rubber of the shoe around the cleat.

The platform is disadvantageous for CX because it is just extra weight.
I do like the Candy platform because it provides me with some stability, but it can cause mud to accumulate around the pedal. This is not a problem you will have with Eggbeaters. Both Eggbeater and Candy pedals are multi-sided so that you can clip in quite easily.
PROS
Extra platform for stability
CONS
Extra weight for cyclocross
Shimano XTR PD-M9000
Best PRO pedals for cyclocross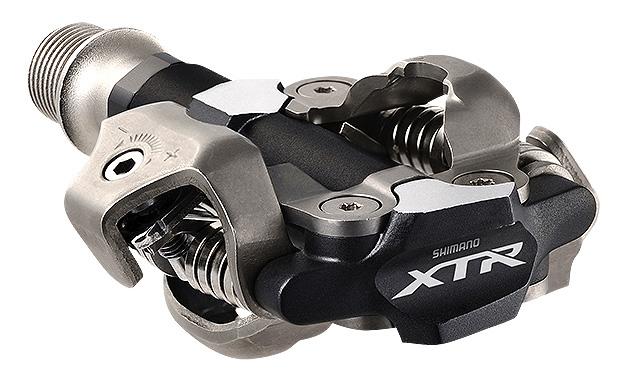 It is safe to say that just about all the pros use XTRs. Sven Nys continues to use Shimano's XTR line even though, as one of the sport's best riders, he has access to prototype equipment with custom adjustments. Also though Shimano haven't yet introduced a cyclocross version of their renowned SPD pedal system, many pros opt for the XTR race pedal due to its reliability in muddy conditions and its excellent value for money.

While the XTR pedals are better at mud clearance than the XTs, they don't shed mud quite as effectively as the Time and Crank Bros pedals.

The spindle of these pedals is also narrower.

When you are approaching some obstacle or barrier at full tilt, you want to clip out to be easy, and these pedals don't disappoint. Entry is also easy, and the platform is very stable – there is virtually no lateral rocking when you are clipped in. I attribute this to the fact that the cleat/pedal interface is comprised entirely of metal. One can also rest assured that, being Shimano, the bearings are top notch and won't quit on you after only one season.
PROS
This pedal for real pros, high durability and stable.
CONS
Price
Mud shed a little bit worse compare to Eggbeaters or Time ATAC
Race Face Chester
Best Cyclocross Flat Pedals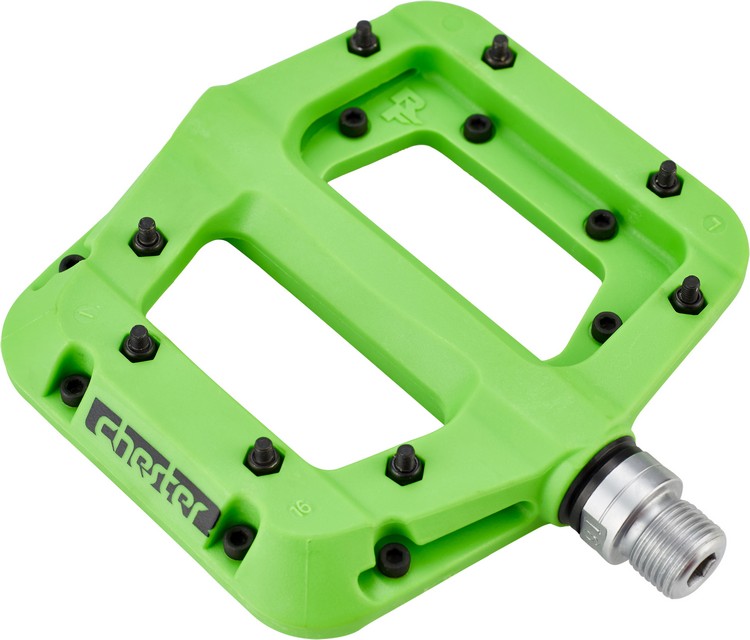 To my knowledge, no manufacturer makes flat pedals for cyclocross, but even so, some riders prefer platform pedals when it comes to CX racing.

In this regard, I would like to warn you against the use of flat MTB pedals with more aggressive spikes. These work perfectly well for MTBs, where it seems the rule is to never dismount for any barrier, regardless of how long it takes to inch across it, but in the world of CX, dismounting and running isn't seen as a sign of failure and it won't be long before you do some serious damage to your calves and/or shins.
Flat pedals are designed to work with the right shoes. If you are wearing sneakers, there is very little chance that you will notice any difference between cheap, plastic pedals and some fancy DH flats.

If you're not going to clip in, then we recommend Race Face Chester. I find that these pedals work best with Hold Fast straps.

These flats are not overly weighty, and it will be hard to find better value for money when it comes to durability and performance. Additionally, they have fantastic grip and an adjustable height, for which you will need an Allen wrench in a CX race.
PROS
Price (they are cheap).
Great Grip
Adjustable Pins
CONS
They are real wide, not for all cx races.
Cyclocross Pedals – Buyer's Guide
The widely accepted view is that special pedals are not required for cyclocross. One doesn't really need specialist equipment for cyclocross, except for the bike, of course. A notable difference between cyclocross and other types of riding lies in the choice of pedals. For the most part, cyclocross participants tend to avoid the use of road pedals and shoes and would rather borrow clipless pedals and shoes that traditionally belong to the mountain biking world.

Cyclocross is not for the faint of heart so prepare yourself for copious amounts of mud, challenging technical sections and plenty of dismounts.

You will be able to use most of your road or mountain bike kit in cyclocross, so except for the actual bike, you won't really need to invest in much else. If you are just starting out, it would be advisable to look into flat pedals.

While there are several 'systems' of cleats/pedals, the primary ones to look at are SPD, Egg Beaters, and Time ATACs.

These are all very good in terms of quality. They are also all a little different. And, with the right shoes, they are all more than adequate for road use. In general, these are seen as MTB pedals and shoes, but they are often used in CX as well. There are advantages and disadvantages to the use of each of the above types of pedals.
What are the most important things to consider when choosing cyclocross pedals?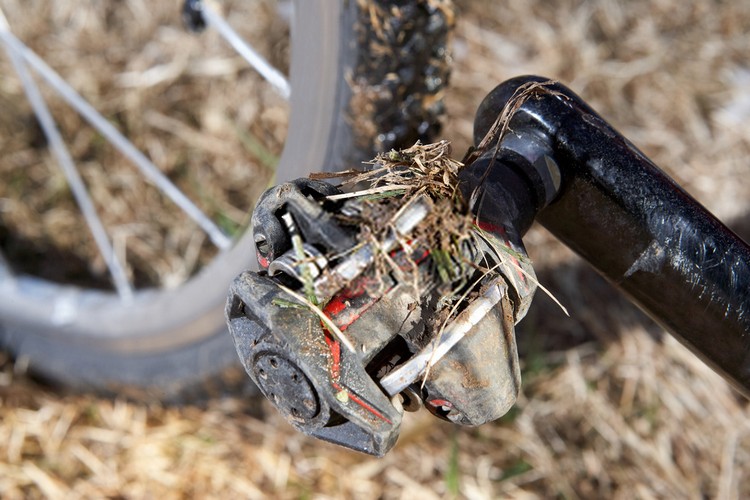 Best Type of pedals for Cyclocross
Due to the unique nature of cyclocross, good cyclocross pedals need to:
Provide a reliable connection to your bike to facilitate power and control. (Platform pedals are therefore not an option.).
Facilitate regular dismounting / remounting of the bike (This means a single-sided road cycling, a clipless pedal is not a good idea.).
Shed mud effectively in order to deal with the demands of the course.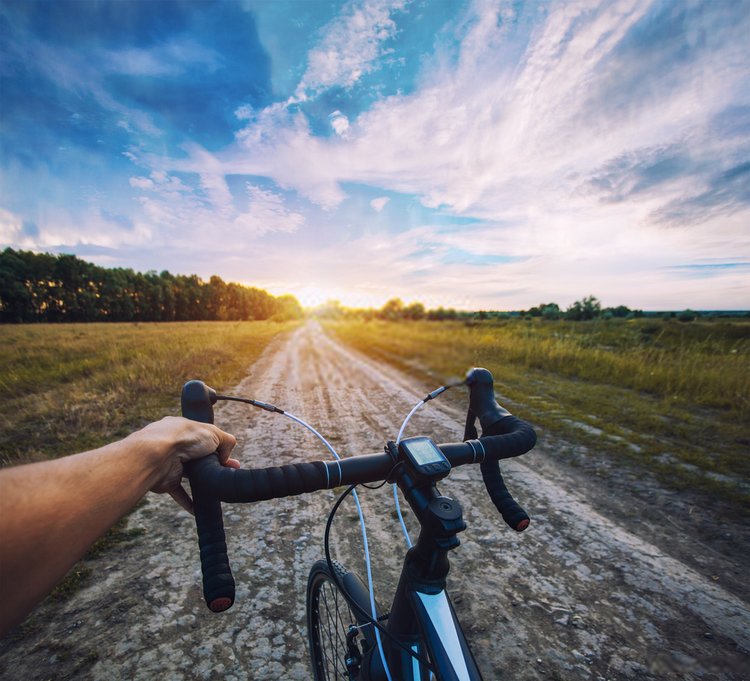 CX pedals with cages VS those without cages
Regular double-sided SPD pedals without a cage are your best choice when it comes to CX races. Cages tend to clog on muddy terrain, and their sharp edges are dangerous. I am not a fan of single-sided SPDs under any circumstances.
Conclusion
Pedals can be a very personal choice and what works for me might not work for you. If there were one pedal system that worked for everyone there would be no need for any variety. You will only know for sure what works for you through trial and error. That said, the list I have provided here is an excellent guide to the best choices you might want to consider.

I wish you all the best with your pedal-shopping and happy racing!