When you buy a child carrier and its accessories, there are factors which you have to consider when canvassing. Being a parent, you just want the top for your child that is why choosing the right brand for baby snuggler is critical.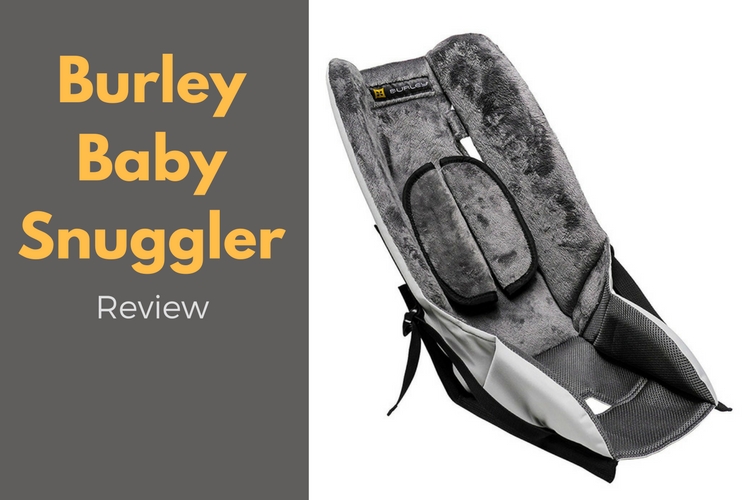 Before buying, it is recommended to consult your pediatrician first if your child fits to be in a baby snuggler depending on the child's age, weight, development, and outdoor activity you will make.
What to look for a baby snuggler? Product security, comfortability, functionality, durability, and if the price is worth of its quality.
The name Burley is a popular brand name for high-quality child carriers, jogging strollers, balance bikes, and related accessories. Since 1978, they are committed to giving reliable products which provide safety, durability, and functional, stylish designs at a great value.
Burley Baby Snuggler is made to meet the needs of parents from around the world. Burley Company is not new, and it has been making child carriers, bikes, and trailers for more than 35 years.
They have budget-friendly trailers that are best for your child (Read our review about Burley Bee bike trailer). Many people would like to know what Burley Baby Snuggler has it for them. It has features such as functions, quality, and compatibility. This fantastic product has:
Thick padding that provides lumbar support for kids
Adjustable side support and toggle system
​Comfortable material that is washable
​The baby snuggler is an accessory to the child carrier for your jogging and strolling outdoor activities.
​This is specifically for Burley child carriers namely Burley Delight, the Burley Solo, Encore, Honeybee and Cub child carriers.
R​ecommended for children 3-24 months of age (please check first your child's exact age in months appropriate to your activity, consult your physician before buying this product)
​Approximate height: 25″ – 31″
​Approximate weight: 15 – 21 lbs
​All components are phthalate-free.
Works with all child trailers that have a 5-point harness system
Warranty and Return Policy
Burley is committed to its customer's satisfaction, and their products come with warranty depending on the type of product.
If you find a defect or issue with your purchased product, be ready with your proof of purchase such as sales or delivery receipt which indicates the date of purchase.
For a trailer accessory like baby snuggler, 1-year warranty for fabric and two years for metal and plastic parts. Read more about warranty details.
A burley product comes with 30-day merchandise return policy. Read more about merchandise returns.