Being both a bike lover and a dad, I have always struggled to find a way to combine biking and fatherhood. Every time I needed some time to unwind and just go for a ride, I had to make sure someone was there to look after my three-year-old daughter, and, most days, dad's guilt would take over, and I would only resolve to stay at home with her.
Thankfully, things have now taken a different direction through which I had the chance to find a great solution to the "bike or daughter?" problem.
I am excited to share something with you that could change your life both as a biker and as a parent: say hello to the Burley Bee bike trailer.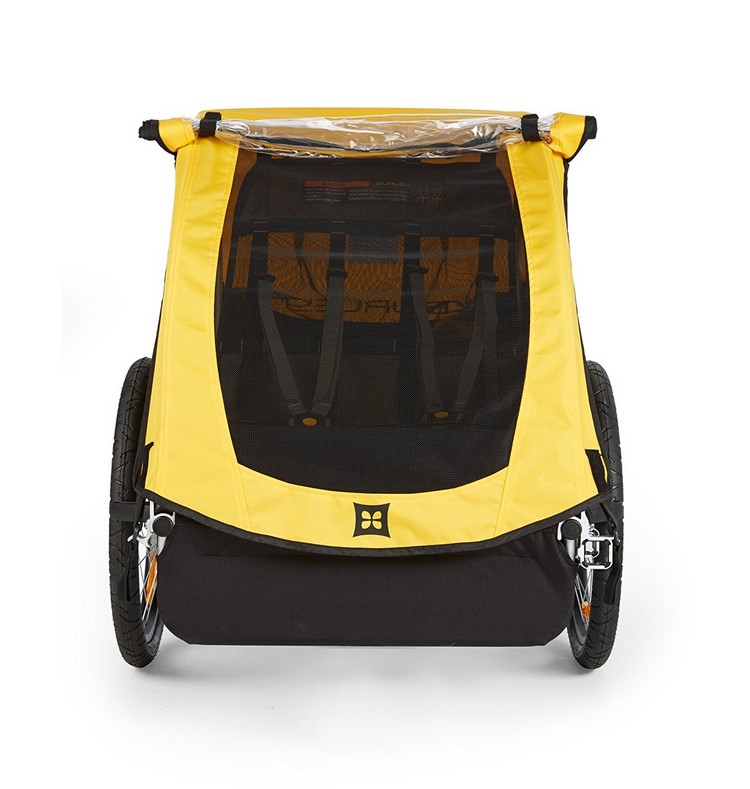 For more than 30 years, Burley has been a leader in creating bike trailers, offering practical solutions for outdoor-loving families like mine.
The Burley Bee bike trailer is a convenient, purpose-built carrier for parents who want to ensure their little ones make the most of the biking experience while being perfectly safe on the road.
Its most remarkable features include suspended fabric seating for up to two children, wheel guards and a practical rear tailgate for easy access to cargo.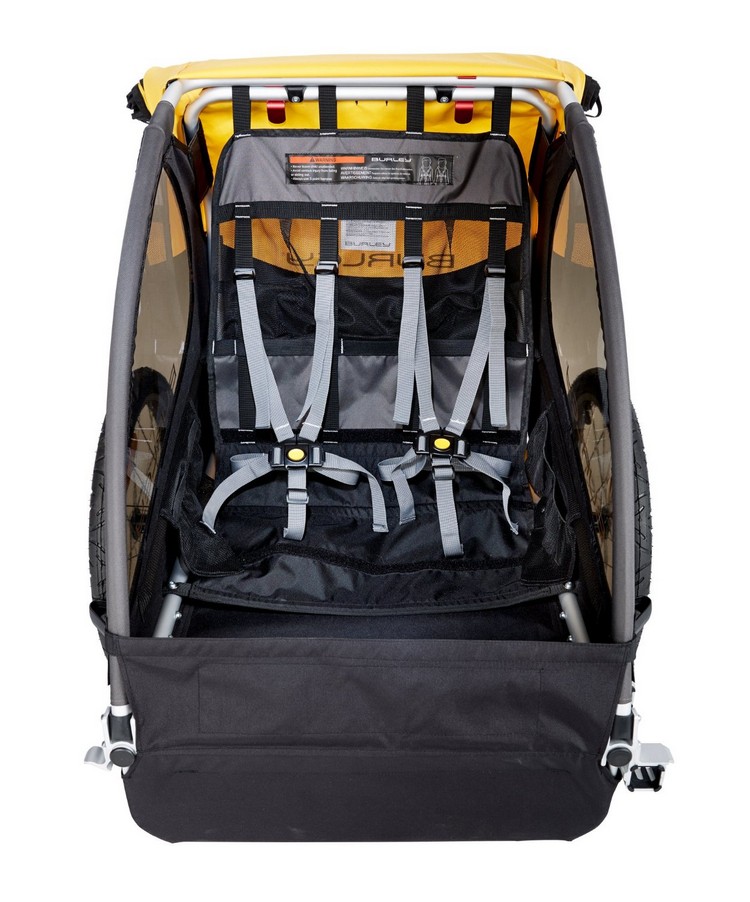 To start with, I was a bit apprehensive about assembling the carrier (I can be pretty clumsy at times and have a general dislike for instruction manuals). To my relief, getting the Burley Bee up and running was a walk in the park.
I would say that the first thing that truly impressed me about the Bee was its size: my toddler fits perfectly in there, and there is plenty of room for toys and snacks.
Now that she is used to going on bike rides with the Bee, she has even asked if she could bring along one of her friends, as the carrier is suitable for up to two children.
Looking back, I admit that the main reason that prevented me from getting the Burley Bee sooner was safety. As a parent, the thought of putting your child's life at risk is frightening, to say the least.
I can now tell you that – with a 5-point harness system and full internal aluminum roll protective cage – your kids will be perfectly fine sitting in the Bee while you have fun riding on the road.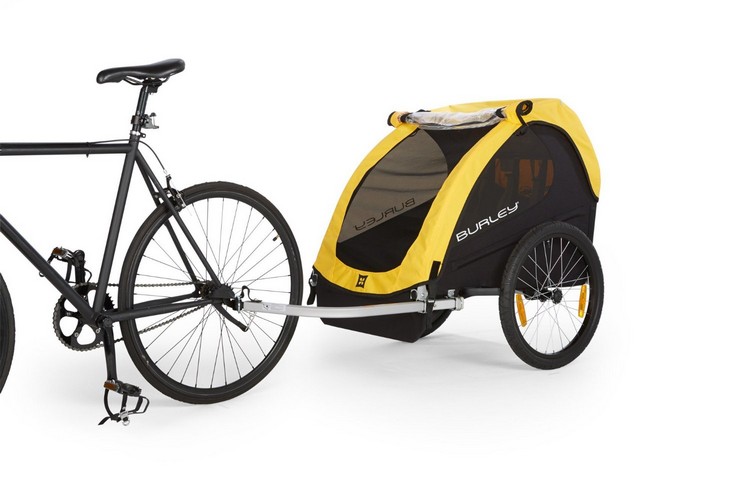 I have read various online comments from parents who had minor accidents while their kids were sitting on the Bee and none of them suffered any injuries, at all.
There is hammock-style seating which adds excellent shock absorption. The riders are easily protected from the UV rays with the tinted windows and the helmet pocket also allows them to keep their heads upright. You even get cargo space and cargo net behind rides in Burley Bee so carrying some extra stuff is not a hassle.
But like everything, Burley Bee also has a flip side to the coin. The only disadvantage is that there is no suspension on the axle of the Burley Bee.
At the same time, if you choose to go for trailers with a suspension, they would cost double. Overall, it is a great product that you would want to have if you wish to let your kids enjoy a good ride out on a sunny day.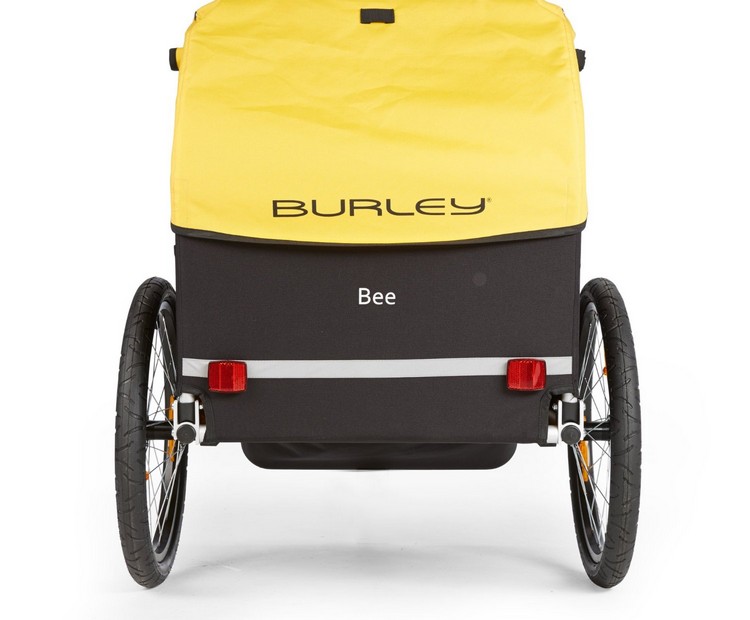 All in all, I am truly satisfied with this no-frills, sturdy and practical carrier. Honestly, I was not expecting my daughter to love it so much, but she did.
While you get plenty of outdoor exercises, your kids enjoy exploring their surroundings and feeling grown-up by riding along with their mummy/daddy. No more dad's guilt for you, either.
Pros: Lightweight, affordable, simple to assemble and use, real space and ventilation
Cons: No parking lock, the plastic cover could be longer, a waterproof feature could be improved.