Parents that loves bikes most times worry about how they can continue riding after they have given birth. Well, this depends on how long they ride, riding becomes a problem if you travel long distance.
Childbirth will reduce the mileage because of the stress and strain associated with bringing up a baby. That said, You will still have the opportunity of riding with your toddler kid with a child bike carrier.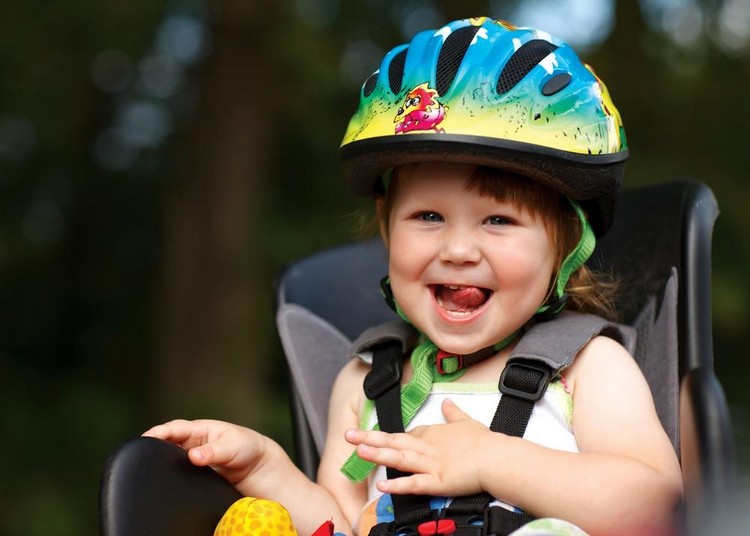 Taking a ride with your toddler can be fun for both parties, but safety is one important thing that needs to be taken seriously, you don't want to put the life of your kid at risk not even yours too.
To make sure that the safety and comfort of everyone onboard are guaranteed, choosing the right toddler bike carrier that fits your bike, your child, and your lifestyle is very paramount.
So many factors decide the right choice of a child bike carrier, from the kind of bike you have to the kind of rides you are planning, you have to choose the child bike carrier to ensure the safety of your kid likewise your own safety.
Below mentioned are some tips that will help you choose the best child bike carrier.
Safety of bike carrier
There are different regulatory safety standards in both Europe and the US for the safety of bike carriers. In some countries like in Asia and Europe, the bike carrier is used as regular transportation while in the other countries like the US, the bike carrier is installed mostly for recreational purposes. Hence, there is a difference between the safety standards.
You must check out the local laws before you install bike attachment for the child who is less than a year old. In most of the cities, children are not allowed to ride a bike without wearing a helmet. So, if your child is not ready to wear a helmet, he is not willing to ride the bike either.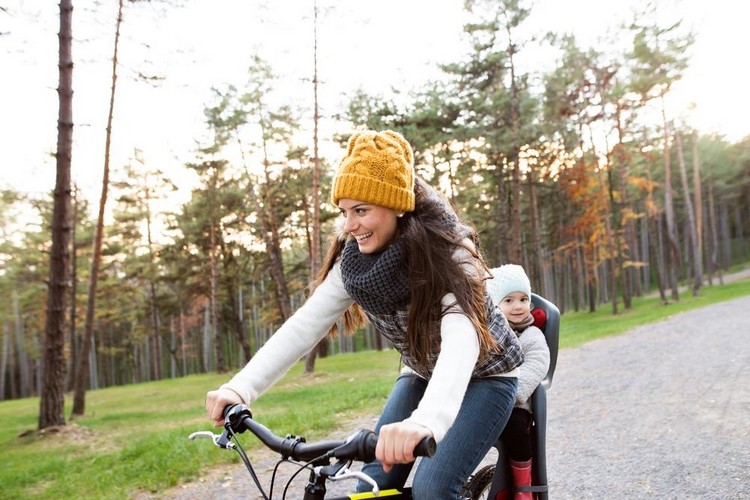 Your bicycle type
Having the bike carrier mounted on your bike (or bike seats for kids) is one of the main frustrations that parents usually have to go through. The biggest problem with bike carrier for toddlers has been how to mount them properly.
There is a huge variety of bike sizes and frames and also many bike carrier mounting systems. Therefore, it really is practically challenging to acquire a perfect mount. If you want to add a bike carrier for the toddler, then keep two things in mind before buying a bike:
Go for standard city bike or commuter bike as these bikes have the frame style similar to mountain bike with no suspension.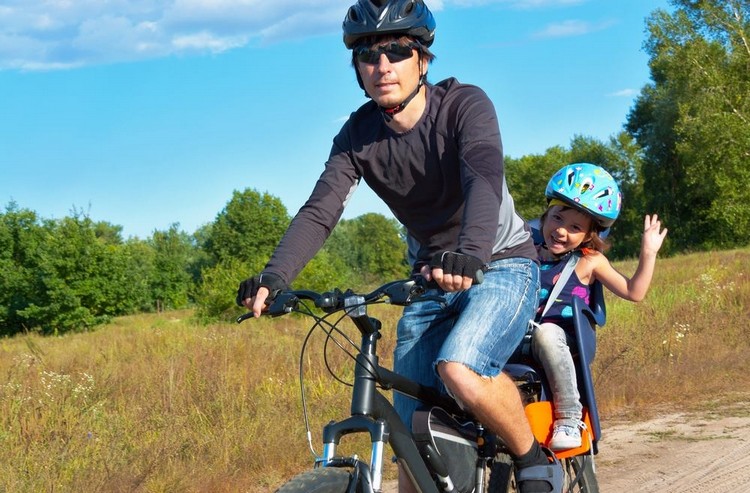 The specialty bikes like full- suspension mountain bikes are highly not- recommended.
Before purchasing a bike carrier, you have to see if the bicycle will be compatible with that attachment. There are no specific seats for specific bikes rather just some guidelines that can be followed to choose the best bike carrier.
Some bikes will be okay for a front mounted carrier while back mount may be the ideal option for others. Be guided before going for any bike attachment for your baby.
Age and Size of Child
Another crucial thing to consider is the child's age and size. The age bracket of kids that are suited for front mount carrier is 12 months to three years. For the back mount, the weight recommended varies around 40 lbs and can go as far as 70 pounds in some occasion.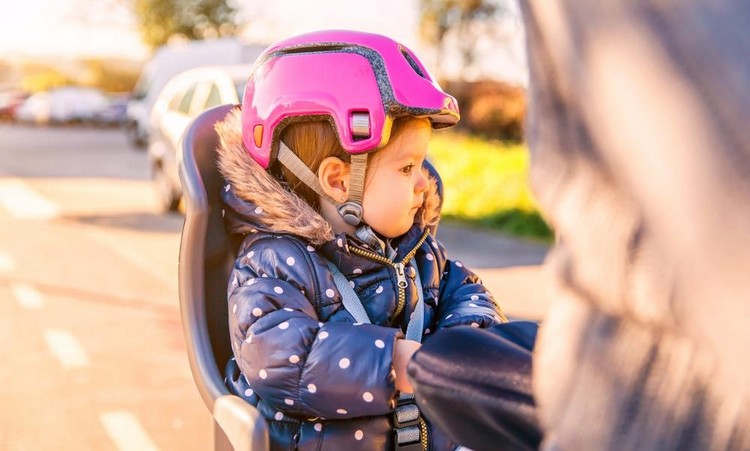 Seat Weight
Before going for a child carrier, take note of the seat weight. Don't buy a seat that will be too heavy for your bike. The lighter, the better for you, and since the seat will be carrying your kid, ensure to factor in the baby's weight when calculating the overall weight your bike is supposed to carry.
Maybe you'd better use a bicycle trailer?
Bike trailer for children is a light wagon on wheels. It allows you to carry one or even two kids. Some bike trailer (LINK) can carry the heaviness weighing up to 100 pounds. Some models have shock absorbers and space for small cargo.
Expensive bicycle trailer can be transformed and used as a baby stroller. Or even as a closed children's sled.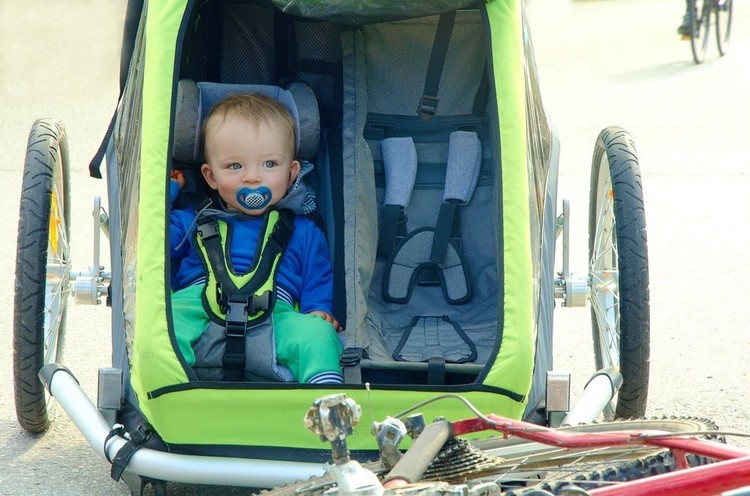 Rear mount vs. front mount
When you opt for a bike attachment for the child, you will have to make a choice whether you want to mount it at the rear or the front?
Well, for the children between 1 to 3 years of age, most people have always opted for front mounted carriers unless the child has grown more and became an obstacle in the vision of rider or compels the rider to bow out his legs more to pedal so that you might not hit the seat while pedaling.
In such cases, rear mounting seems a better choice. However, mostly, parents are too careful about their toddlers and want to keep them in sight for their safety and because of this, they choose front mounted bike carriers.
For the babies under 1-year-old, rear mounted seats are preferred with safety parameters in mind as a safety buckle and helmet.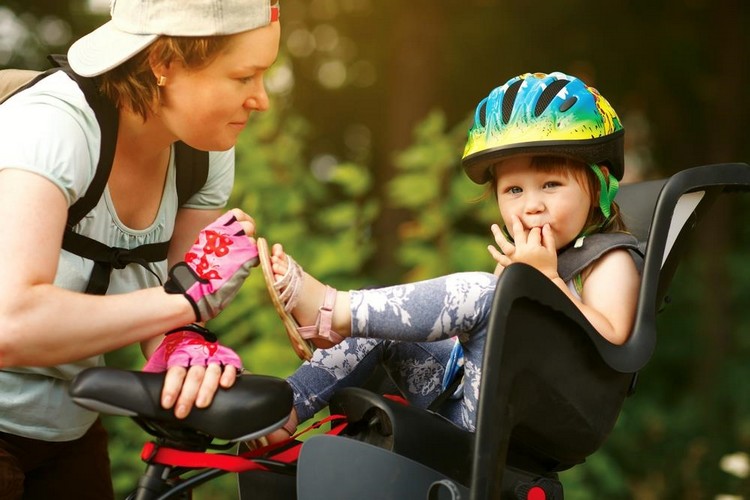 Sleep bar – Place for hands
People want to see their toddlers sit comfortably during the rides and feel happy all-way long. It has been studied that for a comfortable ride for both toddlers on the carrier as well as the adult rider, the front mounted carriers with handlebars are found significant. When the kids have something to hold on while on a ride, they will surely feel more secure and hence, can enjoy more.
Make sure that any child bike carrier you choose has provisions for placing hands and for sleep. Handlebars and sleep rolls make it easier for your kids to relax during the journey.
The bars give them something to hold onto during the ride while the rolls provide a comfortable place for sleep in case they fall asleep during the ride. Never go for carriers without handlebars and sleep rolls if you want to enjoy a ride with your kid.
Another essential accessory to look out for is foot straps and an adjustable buckling systems. This will ensure the safety of your toddler by buckling them into the seat.
After all this, we can confidently say that choosing a bike carrier for your kids shouldn't pose many challenges. Using the above facts under your belt, you will certainly do well-choosing one that is appropriate, safe and comfortable.